Rainwater management features and additions
The primary purpose of any roof is to remove rainwater safely to the ground drainage system.
Trimform has a range of products to do this, from small pre-coated steel eaves box gutters to aluminium fascia gutters to insulated membrane lined industrial gutters giving a fully sealed and robust drainage system. Gutters can be straight, curved or formed into a dogleg, all to order.
All products are made to order to customer designs and include outlets, downpipes, offsets, brackets, stopends etc.
Trimform Trimline box eaves gutters are produced from pre-coated steel and pre-coated or post coated aluminium, complete with stopends, hopper heads, butt straps, sealants, fasteners and downpipes.
Trimline and other gutters are manufactured to order to the customer's dimensions.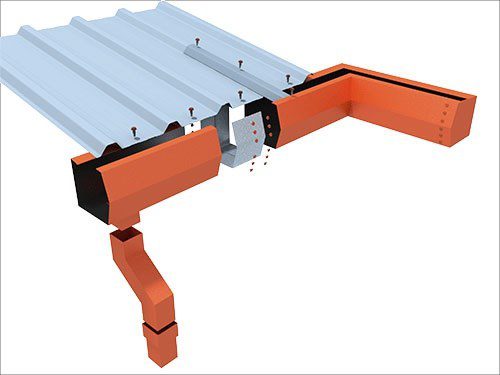 Membrane Lined Insulated Gutters
Trimform membrane lined insulated Raintite® composite gutters create a fully sealed gutter system and are the ideal solution for rainwater management.
Using market leading Raintite® slip resistant textured material, the gutters have a 1.2mm membrane weathering on a 1.2mm steel core, integral insulation, a white polyester painted steel lining, and are fabricated to order for valley, boundary wall and parapet gutter applications. Stopends, corner sections, outlets, sumps and downpipes are available to order. Trimform provides a rainwater capacity design service for customers.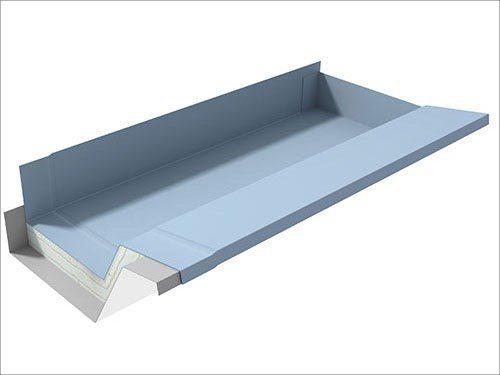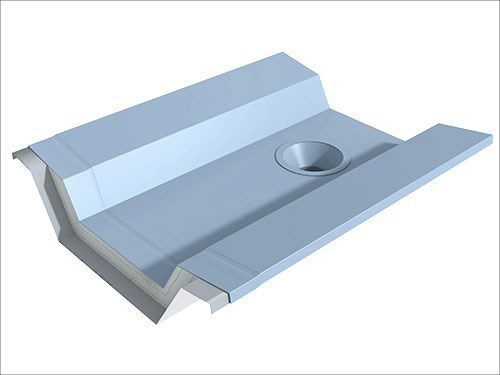 Trimform can offer a wide range of dependable, easy to install gutter systems for domestic, light industrial, commercial and agricultural applications. Manufactured from PVCu, they are corrosion free and require very little maintenance. Choosing to install the right rainwater system is important and this guide has been compiled to assist with choosing the right system for your application.