Architectural features and additions
The detailed finishes to a building are the aspect most likely to be noticed by the user of a building. The roof will be out of sight but the soffits and fascias will be very visible.
Through its experience, skills and production facilities, Trimform provides high quality fascias, soffits, column casings, louvres etc, all to the customers demanding designs and standards. Straight, curved and angle transition fabrications are all possible.
Customers are encouraged to contact or visit Trimform to explore how an architectural fabrication can be manufactured and value engineered, and how it will be mounted.
Fabricated and welded architectural fabrications are polyester powder coated to the specified RAL colours with guaranteed paint finishes available to order.
Trimform manufactures bespoke fabrications for straight or curved bullnose and angular fascias and soffits, soakers and column casings, all to a customer's particular design. 2mm and 3mm aluminium is formed by pressing, folding and welding into the required shape and polyester powder coated to the specified RAL colour. Fixing location holes and slots can be factory punched and soffits can be slotted for ventilation. Integral bonded or loose butt straps are provided.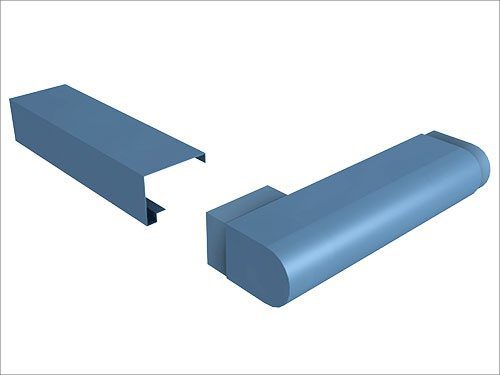 Bullnose and verge fabrication
Factory assembled louvre panels or cassette panels are manufactured to a customer's particular design from pre-coated steel or powder coated aluminium. Panels can be perforated or slotted cassettes, solid 2mm or 3mm powder coated aluminium cassette rainscreens, louvre assemblies, or other fabrications to a customer's design.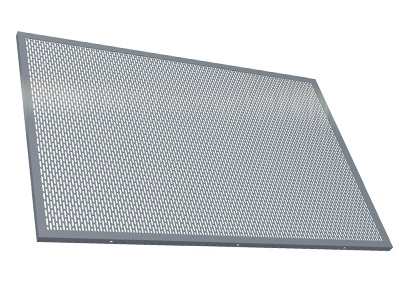 Cassette panel (perforated)
Trimform Secret Fix Capping System
The Trimform clip-on secret fix capping system consists of 2mm or 3mm aluminium, powder coated to the specified RAL colour and formed to the length, width and depth dimensions required. The capping is attached via concealed extruded aluminium cleats with integral sealant strips and is available in straight, mitred or curved-on-plan formats. The Trimform secret fix clip-on design accommodates the effects of thermal movement at junctions and fasteners.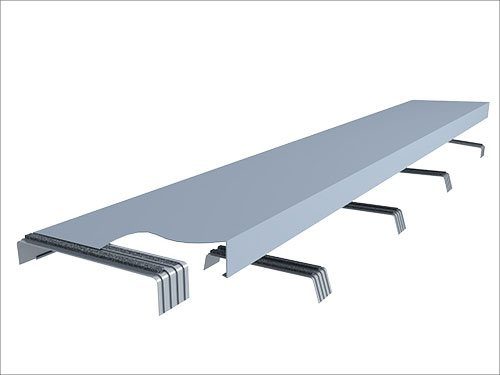 Trimform secret fix capping (straight)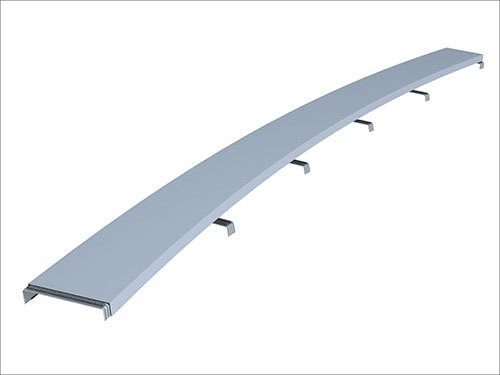 Trimform secret fix capping (curved)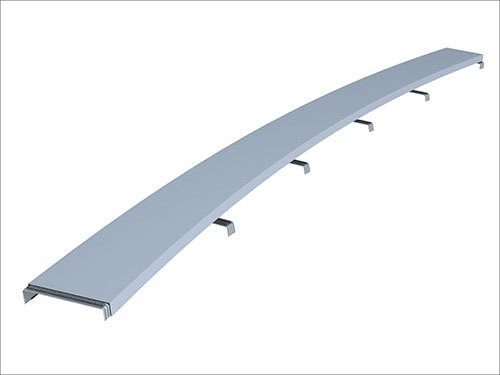 Trimform secret fix capping (curved)